ICU Behaviour Programme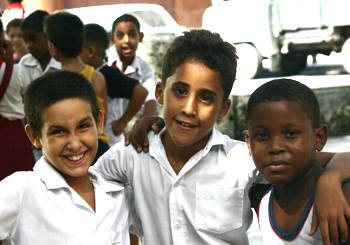 Aim: To eliminate destructive patterns of behaviour which is a barrier to learning.
Targets: This programme is for young people who are demonstrating aggression or anger. It helps to transform their attitude and breaks down the barriers.
It covers the following areas:
Eliminate destructive patterns of behaviour such as aggression

Manage difficult emotions such as anger

Learn effective communication skills especially for dealing with conflict

Transform your attitude and your perception of yourself

Develop healthy relationships at home and at school

Cope with change and transition

Break down barriers to learning
Contact us to find out more.