How We Work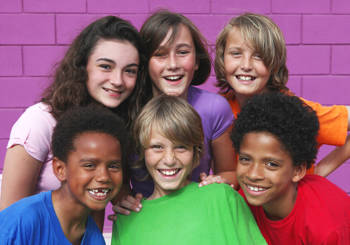 Our programmes are designed to help schools deliver measurable improvements to the health and wellbeing of children and young people - and to support pupils in actively embracing healthier behaviours.
We create an interactive and fun environment where drama, creative writing, physical theatre and art help children to open up, explore their feelings, talk openly - and where they can trust our experienced and genuine team of empowerment specialists.
Encouraging communication and exploring feelings
The programmes bring a high level of support for young people who are at their most vulnerable. Some pupils simply cannot talk to family or teachers but these sessions allow children to explore at their own pace the issues they are facing.
And because they are delivered within the school, they are part of a planned and structured method of intervention that is matched to their needs.
Read a true story about a 14 year old girl who attended an ICU programme.
How are children kept safe?
Everyone involved with the delivery of the ICU programmes has recent CRB clearances and ICU Transformational Arts has full public liability insurance.
Up to date health and safety procedures, equal opportunities and child protection policies are adhered to at all times.
All ICU staff have experience of engaging in art practice and working with vulnerable groups to deliver issue-based work. Our artists approach each and every issue with sensitivity and intelligence.
What next?
We get lots of schools requesting our services and we insist on going through an assessment and consultation exercise before we recommend a programme.
So that we can continue to offer a specialised, personal service, our programmes are limited to a handful of schools at a time.
Find out if you qualify for a free assessment by reading about how we approach our work with young people. If you agree, then email us and we will consider your school for an assessment and consultation.